Monday, June 20, 2005
Posada Update X
Given that there were some false starts on the Posada extradition request I just thought I'd put up this picture of the actual extradition request documentation certified by the U.S. embassy. It was this documentation, seal and all, that was turned in to the U.S. State Department in Washington D.C. last week.
Of course, nothing has been heard from the U.S. government on this since it was submitted. When the U.S. wants a terrorist extradited from another country
it expects action within weeks or even days
, otherwise it starts blowing people up. But Venezuela can't bomb the U.S. so it will have to wait until the U.S. government decides it feels like doing something on this. Here is a health warning, don't anyone hold their breath.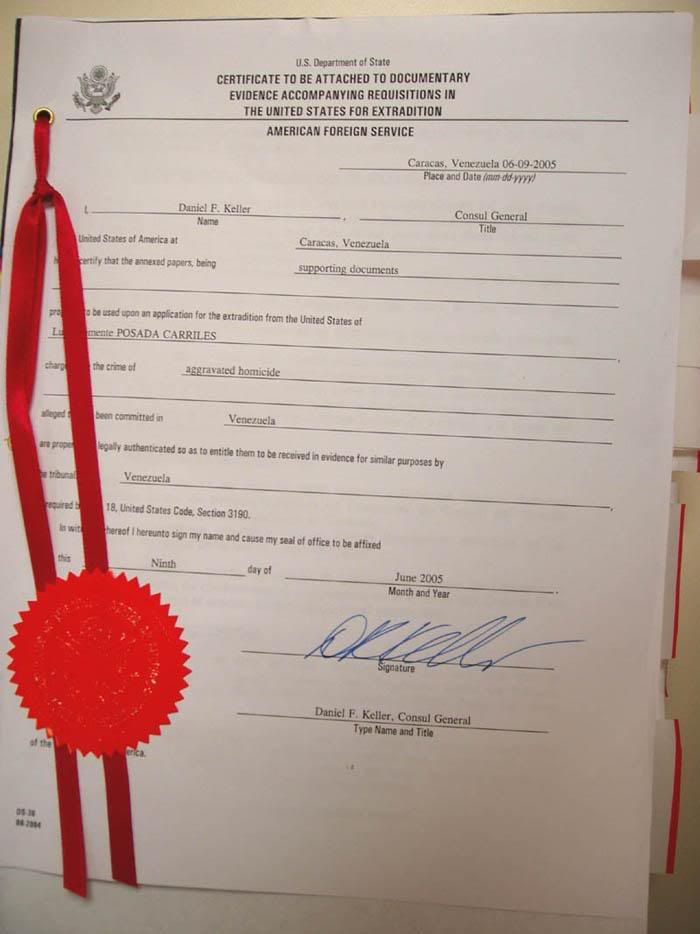 |