Tuesday, July 25, 2006
More non-existant public works
With the presidential election coming up in December the Venezuelan electoral authorities are reviewing the regulations around campeigning by the sitting president, in this Chavez. For example they are considering banning him from inaugurating new public works on the grounds that it would give him an undue advantage. They are even considering banning the famous Alo Presidente show.
I'm not sure how this applies to blogs and if the opposition will be able to get a injunction forcing Blogger to ban my posts on all the new things that have built by Chavez. So just as a precuation let me post some of the pictures while I still can. Todays topic is the very impressive new bridge being built over the Orinoco river that has made significant progress since the last time we looked at it:
In these first few pictures you can appreciate the size of the central span which is now fully completed.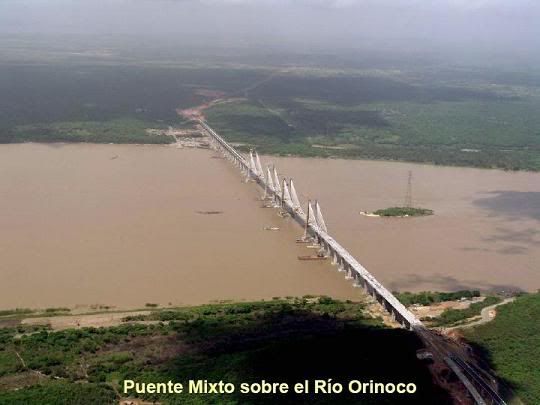 These pictures taken from a little further away give an idea of exactly how wide the Orinoco is.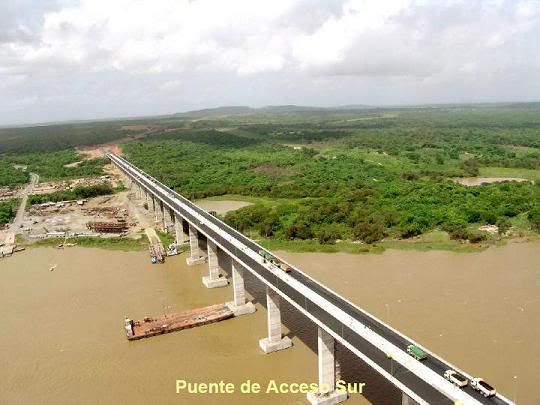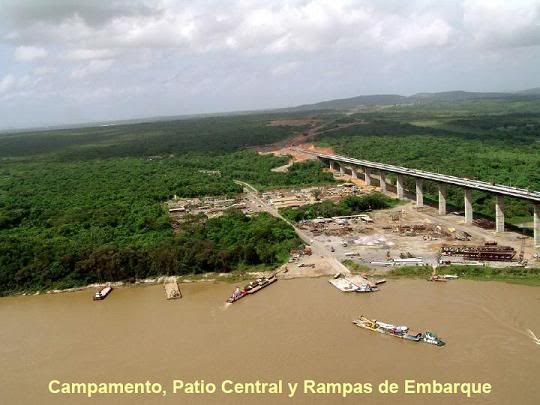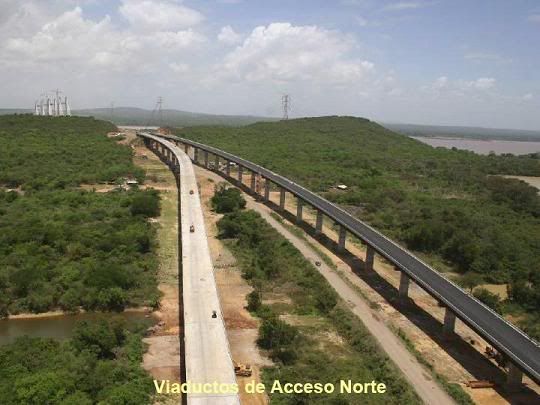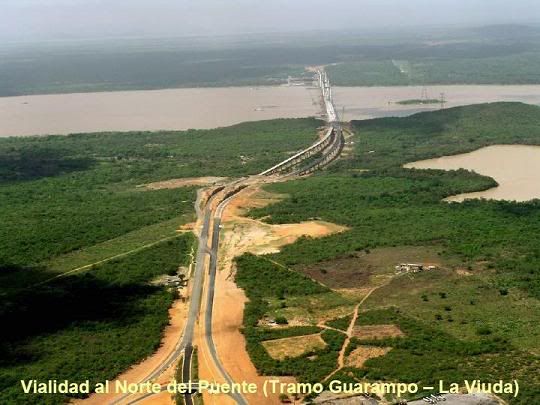 These pictures show the feeder highway to the bridge. Note that because this is covering low lying flood prone areas much of this highway is itself a raised viaduct which just adds to the immensity of the project.
Hopefully, I beat any new CNE restrictions. And hopefully I'll get to beat the dealine again and post some more pictures.
|