Sunday, November 26, 2006
"Washington, we have a problem"
The Venezuelan papers have been full of lots of clever and cute ads on the presidential campaign. Unfortunately, from my perspective, the opposition has done a better job with its advertising campaign than has Chavez. But this pro-Chavez ad sure made me laugh"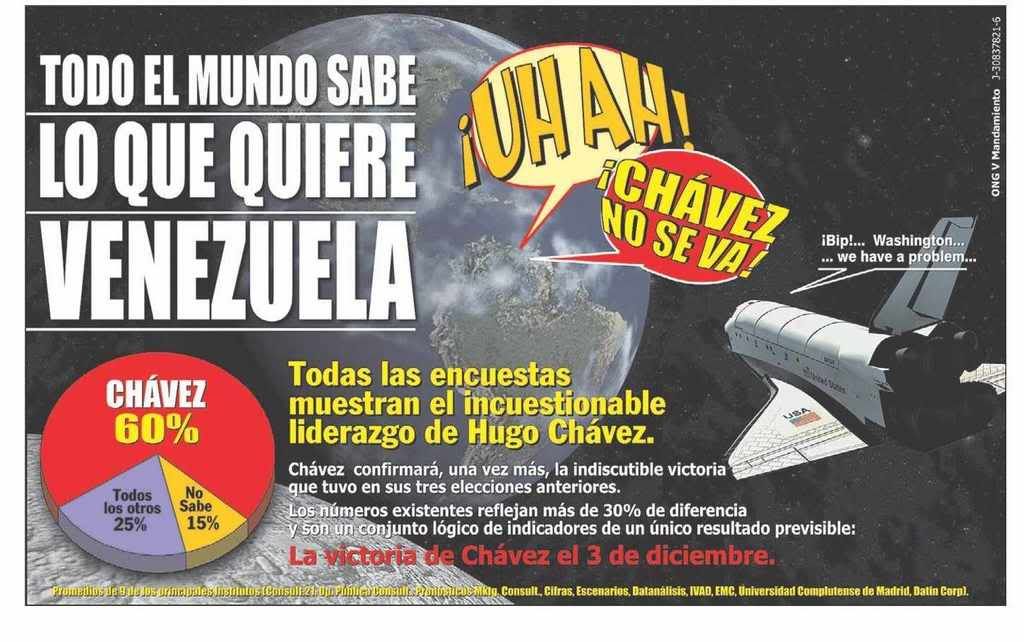 BTW, on the subject of polls both sides are playing up their numbers and someone is lying: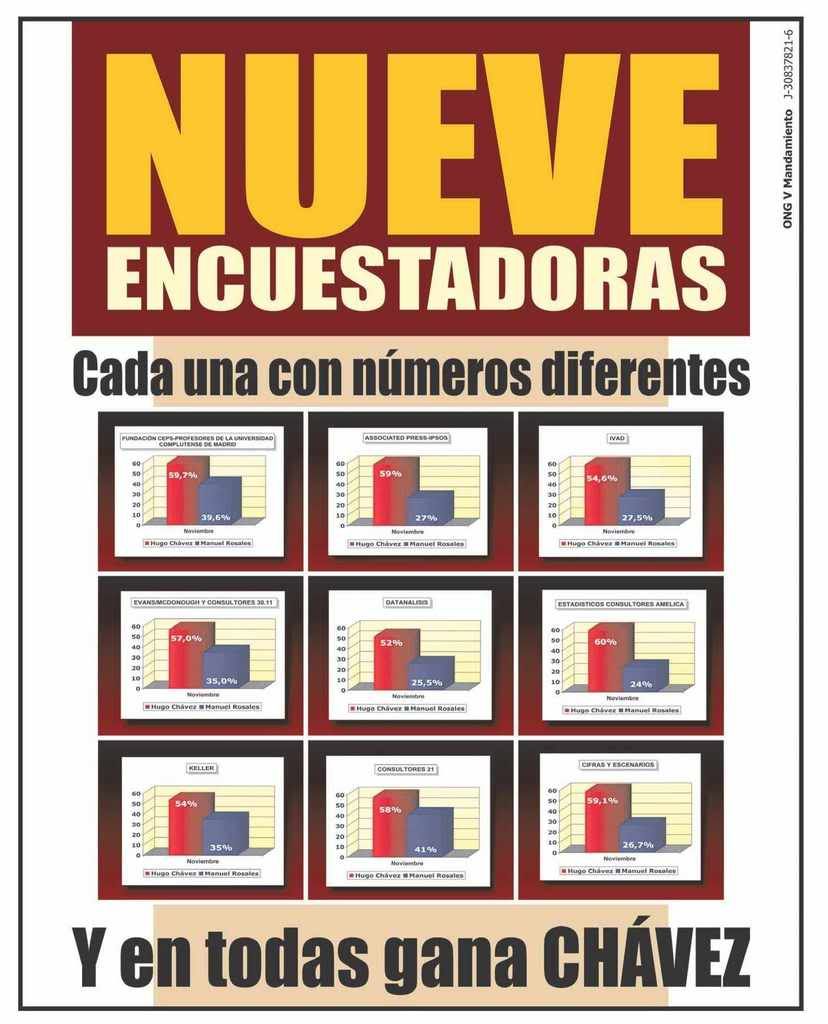 This pro-Chavez ad shows various poll results with Chavez in the lead. Note even Keller has Chavez winning
Compare that with the following Rosales campaign ad that shows the supposed results of a Keller poll showing Rosales winning. Curiously, it is from October rather than November.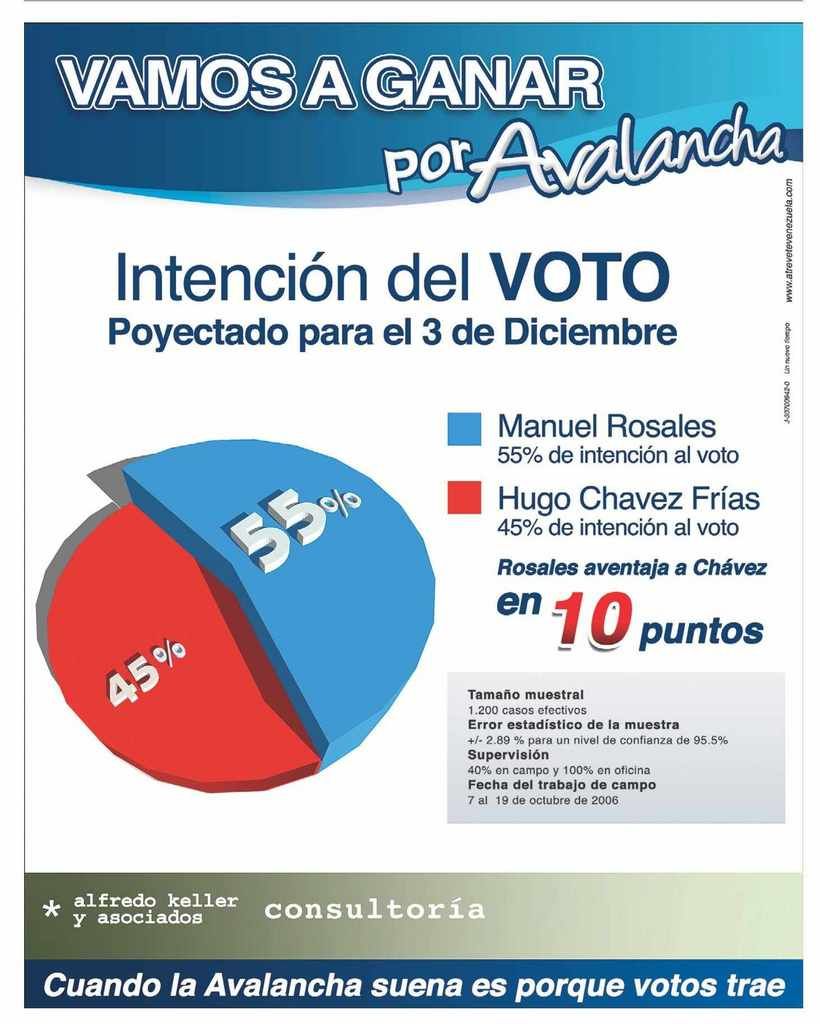 Who is telling the truth? We'll find out in seven days.
|