Sunday, June 17, 2007
When the going gets tough, the students go to the Sambil
Just when you thought the opposition students couldn't make themselves look any more ridiculous than they already did by walking out of a televised debate in front of the whole country, they did. Since the National Assembly debate fiasco the opposition student protests have been watching wind go out of their sails.
So with their little rock throwing, street blocking protest movement fizzling what do they do? They take their protests to the upscale eastern Caracas shopping mall called the Sambil. That's right, they took their signs, painted hands, and duck tape covered mouths to the glittering escalators of the Sambil.
I swear, I'm not making this up. Here are some pictures to prove it: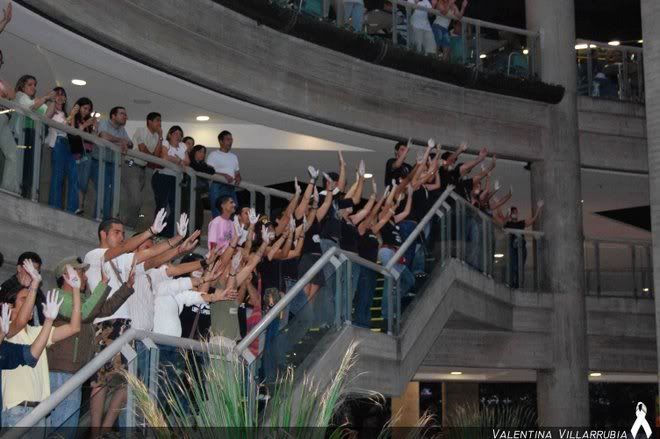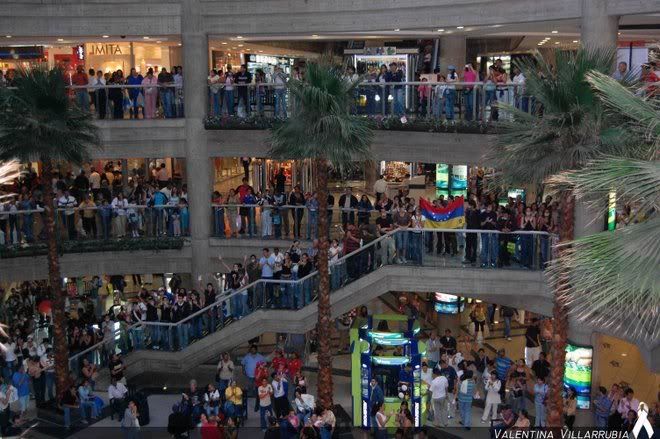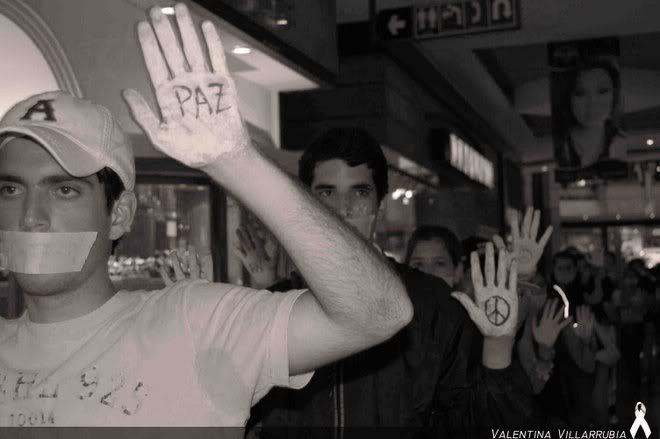 I suppose this does have its virtues. After a hard day of protesting in front of Banana Republic, Kenneth Cole, and Tommy Hilfger to demand their rights they could go right up to the fourth floor food court and relax as they munched on some sushi.
Anyways, leave it to the Venezuelan opposition to come up with innovative protest venues. If only Cindy Sheehan had thought of this – instead of getting all hot and sweaty protesting in front of Bush's ranch maybe she should have camped out in the local Neiman-Marcus store.
|